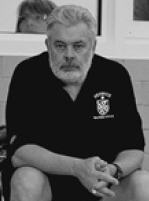 Starting in 2013, the IWP Board of Directors is proud to announce The Dave Perry Scholarship in honor of legendary Coach Dave Perry. Annually IWP will award money per student athlete per year, as determined by the Selection Committee in support of athletes attending College and playing water polo.
The program is intended to assist those aspiring boy and girl water polo athletes to pursue their dreams in College while honoring the long and storied legacy of Coach Perry.
Past Winners:
2018 Award Winners:
2017 Award Winners:
2016 Award Winners:
2015 Award Winners:
2014 Award Winners:
2013 Award Winners:
To apply for the scholarship, simply download and complete the application by clicking below.
Questions on The Dave Perry Scholarship can be emailed to Marianne Perry at [email protected].
If you are interested in making a donation to the Dave Perry Scholarship, please send a check made out to Illinois Water Polo to:
Illinois Water Polo
ATTN: Kyle Perry
505 Washington Blvd.
Oak Park, IL 60302
Please include the words "Dave Perry College Scholarship" on the memo line.
Illinois Water Polo (IWP) is a State and Federal not-for-profit 501(c)3 volunteer organization founded to support the development of water polo here in Illinois.