SAMUEL GRELLER
Club: Illinois Athletic Club
College: University of Iowa and Northwestern University
High School: Crane H.S.
Samuel Greller's impact on water polo in Illinois, the Midwest, and the nation cannot be understated.  
As an accomplished swimmer, Greller was a member of the AAU Sr. National 400 meter relay in 1925 with Buddy Wallen, Johnny Weismuller, & Perry McGillivary.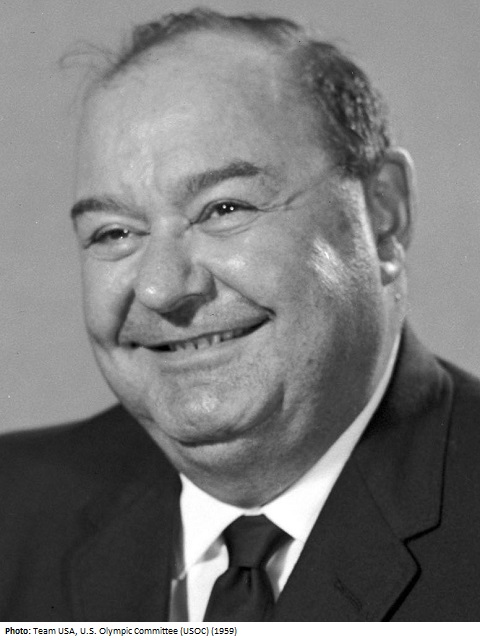 Greller was named a US Olympic Water Polo Team as an alternate in the 1924 Olympics held in Paris, France.  Domestically, he won the AAU indoor Sr. National Water Polo Championship in 1927.  In 1928, he was selected to the US Olympic Water Polo Team for the Amsterdam, Holland Olympics.  After receiving a first-round bye (they drew no opponent), the Americans drew one of the world's best teams, Hungary. The Hungarians overwhelmed the U.S. team, shutting them out 5-0. The Hungarians went on to win the silver medal, while the U.S. team lost to France 2-1 and ultimately finished in seventh place.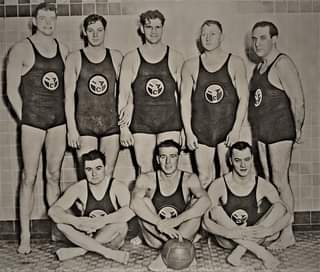 Greller remained active in water polo as the coach of the Illinois Athletic Club.  He led his team to AAU Sr. National outdoor Championships in 1951, 54, 56, 58, and 59.  He also won AAU Sr. National indoor Championships in 1948, 49, 50, 51, 54, 56, 58, 59, and 60.  Greller served as Team Manager for the US Olympic Team in 1956, Melbourne, Australia.
He coached the US Pan American Team in 1959 to a gold medal, the first international championship ever captured by the US, and was a part of the Canadian Championship Team in 1963.
He worked tirely as part of the AAU National Water Polo Committee and the US Olympic Water Polo Committee for over fifteen years, and was President of the Midwest Chapter of US Olympians 1955, 56.  He served as NCAA Big Ten swimming official.  He is a member of the  Helms Foundation Swimming Hall of Fame and the USA Water Polo Hall of Fame.  He was a member of Mayor Daley's Youth Foundation and ran a successful sports medals and trophies business.