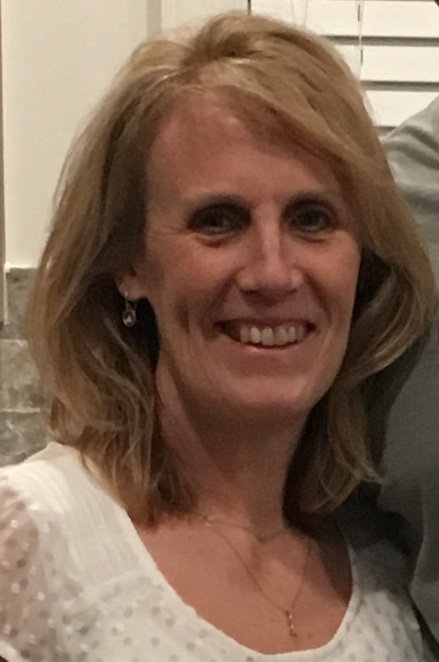 Maura Billish Tiernan 2019 Hall of Fame
Growing up the second of six children, Maura Billish Tiernan grew up playing numerous sports, including swimming, water polo, basketball and softball.  Being the daughter of basketball coach Hall of Famer, Dick Billish, and star marathon runner, Nancy Billish, Maura was destined for athletic success.  Sure enough, success came quickly and often for Maura.  As a strong swimmer at Ridge Park and Evergreen Aqua on the Southside, Maura soon fell in love with the game of water polo.  Under the strong direction of coaches like Scott, Robin and Hal White, Joanie and Larry O'Connell, Andy Barry, Pat Bauer, Dave Perry and Moose Mulcrone, Maura soon dominated the water polo scene.  Maura was named a Junior Olympics All American in both the Summer of 1982 and the Summer of 1983.  In addition to playing varsity basketball at Evergreen Park High School, Maura made the high school varsity water polo team all four years of high school (1981-1984).  Because of her success in water polo, Maura was named Evergreen Park High School's Varsity Water Polo Team's Most Valuable Player in 1982, 1983 and 1984.  Because of Maura's phenomenal offensive hole play and exceptionally brilliant defensive skills, Evergreen Park brought home the ISA State Championship all four years that Maura competed (1981-1984).  In recognition for her dominant play, Maura was given the highest honors of ISA Girls' Open Division All State First Team in 1981 and impressively ISA Girls' Open Division Most Valuable Player in 1982, 1983 and 1984.  Maura gained international recognition while playing on the U.S.A. Jr. Women's National Team Development Camp in 1986.
After graduating from Evergreen Park High School in 1984, Maura attended North Central College.  Maura competed on North Central's Varsity swimming team all four years of college.  Maura received her bachelor's degree in elementary education from North Central College in 1988 and has taught 17 years in elementary education.  In her initial years of teaching education, Maura returned to the water polo scene as an accomplished coach and mentor to numerous water polo teams at Ridge Park and Brother Rice High school.
Maura married her best friend, Brian Tiernan, in 1995, and Maura gave birth to her two beloved boys, Austin and Michael Tiernan.  Not long after the births of her children, Maura once again returned to water polo coaching at Mother McAuley High School in 2000, 2001, 2002 and 2003. During her second year of coaching, Maura selflessly shared her expertise and guided her Mother McAuley High School team to an ISA State Tournament Runner Up finish.  After the IHSA sanctioned water polo as a sport, Maura impressively guided Mother McAuley High School's water polo team to the IHSA's first State Championship in 2002.  The following year, in 2003, Maura's expertise in coaching helped Mother McAuley High School's water polo team earn its second IHSA State Championship.  Because of Maura's emphasis on teamwork, strong defense, and strategic offensive plays, Maura was named IHSA Coach of the Year in both 2002 and 2003.  Maura continues to inspire young water polo players to join the sport she loves and to reach for success in the sport she excelled at and loved her entire life.  Congratulations Maura Billish Tiernan on your induction into the Illinois Water Polo Hall of Fame!