Billish-Fitter started playing water polo with Chicago Park District in the mid-1970s before joining the boys water polo team at Evergreen High School. A girls team was started one year later, and Billish-Fitter excelled at the game, winning a state title and twice earning player of the year honors. She'd also go on to compete at the Junior Olympics in 1980 and 1981. After competing at the Junior Nationals in 1981, Billish-Fitter began her college career at Slippery Rock in Pennsylvania under the tutelage of coach Richard "Doc" Hunkler. As her college career wound down, her National Team career took off with the Junior National Team in 1983 and then the senior squad. At the same time, she continued to play high level club water polo with the Northern Virginia Water Polo Club.
If there was an important water polo tournament in the 1980s and early '90s, Billish-Fitter was likely there. Alongside Team USA competition, she competed at Senior Club National Championships, USAWP Collegiate National Championships and seven Olympic festivals concluding in 1993. She's remained an active water polo player since then, capping up at Masters competitions for Oakland Water Polo, Honolulu Water Polo and Anuenue Water Polo; she earned All-American honors in 2018 and 2019.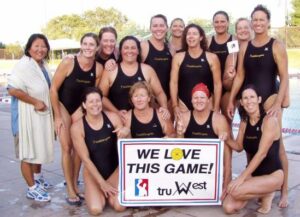 Outside of the pool, Billish-Fitter has been a longtime coach in Connecticut, Illinois and Hawaii, and has led clubs and high school programs, including Fenwick and Kamehameha. Billish-Fitter guided Fenwick girls to a state title in 1999 and the Kamehameha girls to runner-up finishes in 2007 and 2008.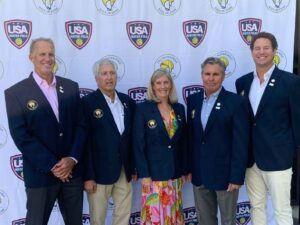 Billish-Fitter was inducted in the USA Water Polo Hall of Fame in 2022.