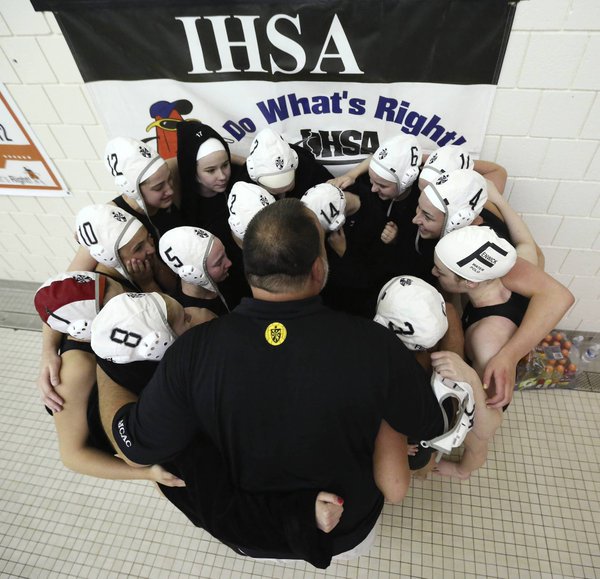 Jack Wagner started playing Water Polo at Portage Park on the North side of Chicago at age 8.  By the age of 12, as were many of the age groupers from that time, he was playing in the high school league as well as the senior men's league and had the privilege of playing against several future Illinois Water Polo Hall of Fame members. At that time, he was coached by two of the best coaches in Illinois' history, Rich Norman, from whom he learned most of what I know about Water Polo, and the South side legend, James (Moose) Mulcrone.  Jack played four years at Lane Tech, was a High School All-American as a senior, and also served as the coach of his high school team all four years. At the age of 16, he played in the National Sports Festival and led the tournament in scoring.
Jack started coaching at Portage Park at the age of 18.  He later started The Chicago Polo Bears in 1988, which ultimately became Windy City Water Polo in 1998.  Jack continues as the head coach of Windy City Water Polo's high school girls.
Jack served as the USA Water Polo Midwest Zone Coach for boys from 1990-1998.  In addition to his zone team duties, Jack was the USA Water Polo assistant coach for the Men's Junior National program from 1992-1998.  As an assistant in 1997, the U.S. Men's Junior National team won the Pan-American Gold Medal.
Jack was the head girls' water polo coach at Fenwick High School from 1993-1998 before spending two years, 1998-1999, as the first ever assistant coach for Indiana University's Women's Division I water polo team.
Jack returned to Fenwick High School in 2000 and continues to coach the girls' team.  Jack's team has won nine IHSA State Championships, with their most recent in 2016.
When asked to reflect on water polo's impact on his life, Jack said, "Water polo has been one of the most rewarding and greatest experiences in my life."