Bob Groseth
Class of 1986
Fenwick Head Water Polo Coach 1968-74
University of Cincinnati Club team 1975-78
Cincinnati Marlins Assistance Men's and Women's Coach 1975-78
Iowa State University Club team 1979-89
Highlights
6 Chicago Catholic League Championships
5 time Anthony R. Lawless "Coach of the Year" Award Winner
Cincinnati Marlins Women's team National AAU Water Polo Champions
Coached Fenwick Water Polo's 100 high school games win streak
Played and beat high school state champions from Michigan, Indiana, Iowa, and Missouri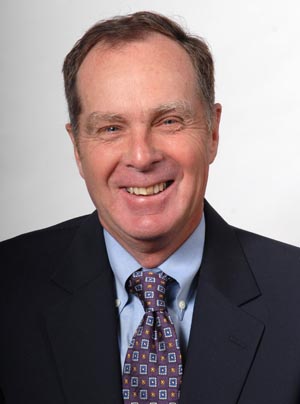 When Coach Bob Groseth started out at Fenwick, he knew next to nothing about water polo.  Luckily, he learned from, competed against, and had the privilege of coaching many of the current Hall of Fame members.  In particularly, he wanted to thank Phil Stelnicki who taught him the basics and instilled in him a love of the sport.  Coach Groseth would also like to thank Jim Lock who revealed the "California Style" that he learned while coaching there, and Ralph Erickson, who had a gruff manner but was one of water polo's most innovative coaches.  He made it OK to think outside the box.  Competing against those guys along with Jim Mulcrone and the Casey brothers in Missouri and Dennis Hill in Michigan made Coach Grosseth bring his "A" game every year.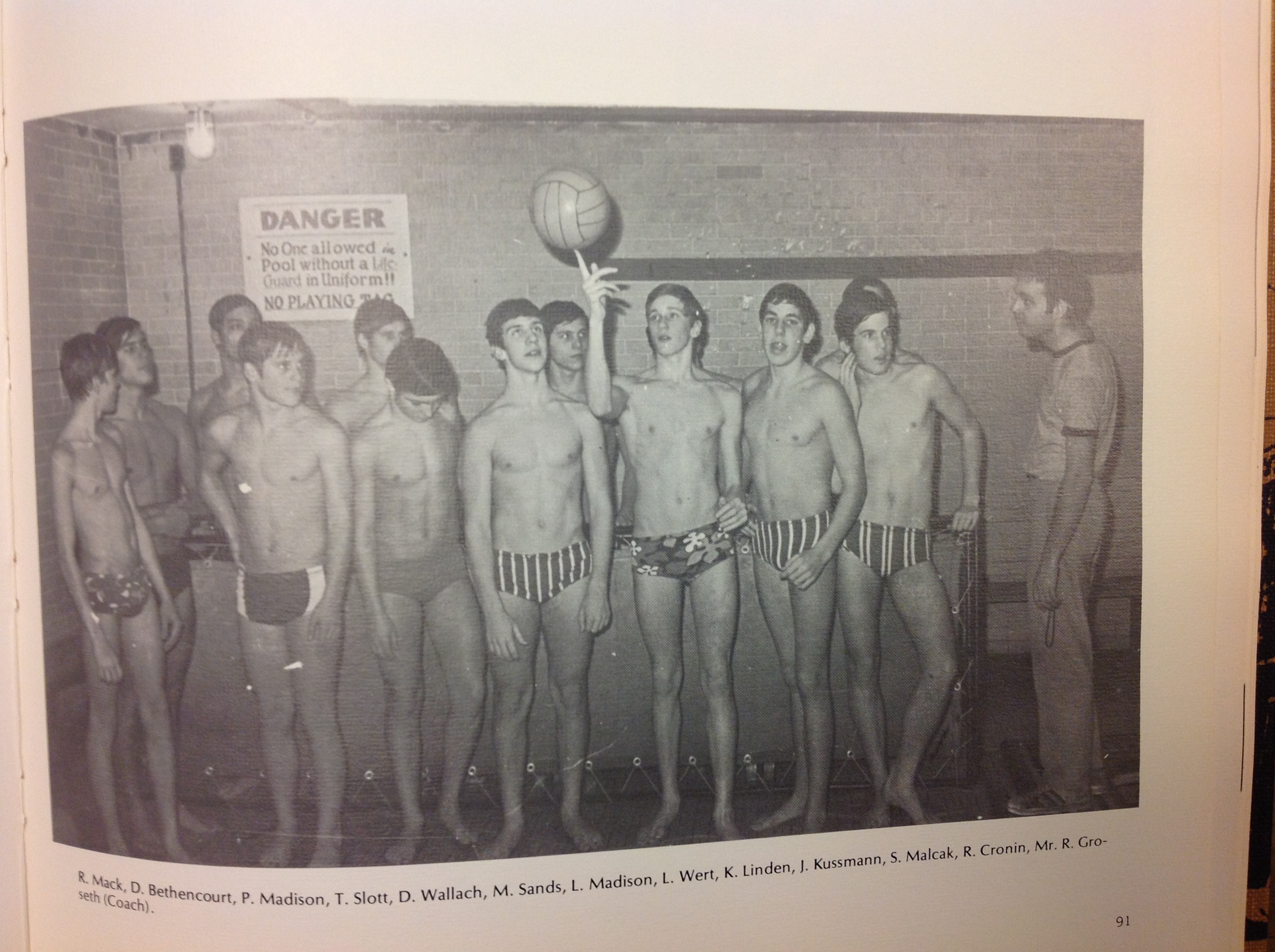 When he moved to Cincinnati, Coach Groseth's water polo days were not over.  There, he got to coach Olympians Charlie Hickcox, Larry Barbiere, and Jack Horsely.  These guys were all swimmers who loved water polo and asked him to coach the club team there – what a blast.  The men's club was then able to convince some of the Women Swimming Olympians (Deena Deardorf and Jenny Kempt) to start a women's team which then went on to win the 1976 AAU National Championship!
The water polo bug followed Coach Groseth on to Iowa State University.  Jim Barron (Fenwick '78) was one of Coach Groseth's NCAA swimming All-Americans at ISU who also had a passion for water polo.  He convinced Coach Groseth to start a club there.  The ISU club team had great fun competing against college teams in the Midwest, and Coach Groseth continued coaching the club team until he left in 1989.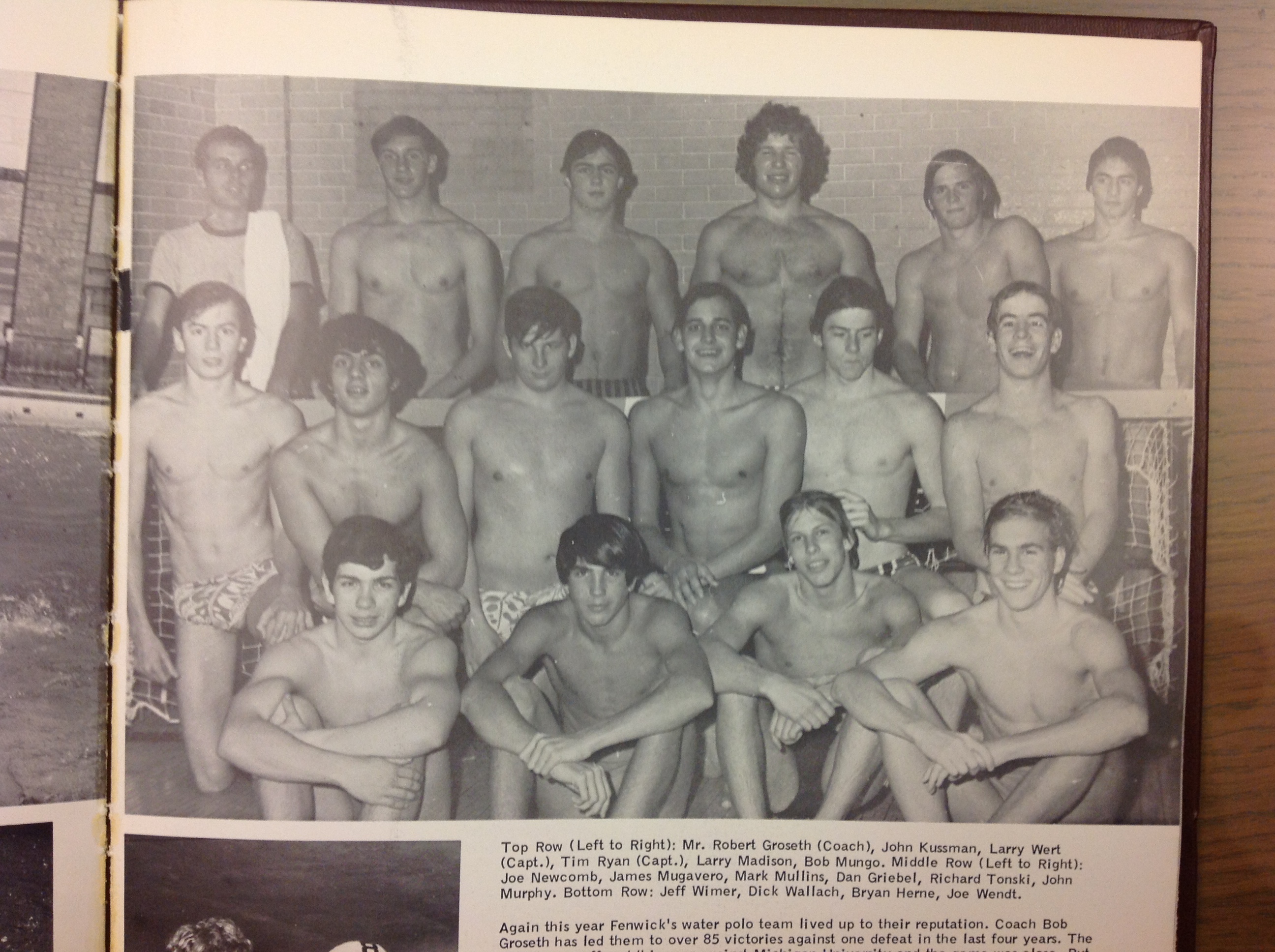 There are three things that Coach Groseth would like to be remembered for:
1. Although his team won 100 high school games in a row, during that time, the Fenwick teams often competed against college club and varsity teams.  Mostly, the Fenwick team found themselves on the losing end of some lopsided games, but Coach Groseth believed that this made the team better.
2. His last couple of years at Fenwick, Jim Lock and Coach Groseth would take their teams, Fenwick and Oak Park-River Forest, to run clinics in the suburban high schools to help promote the sport.  These clinics helped pave the way for water polo to ultimately become recognized as an IHSA sport in 2001.
3. In the early 1970s, masters swimming was just getting started.  One of Coach Groseth's first masters swimmers was Art Koblish (HOF '86).  On Sunday mornings at Rehm pool in Oak Park, Coach Groseth offered swimming in the long course pool and then water polo in the diving well.  Art mentioned that there were ten or eleven former water polo players in the Chicago area that had been on either a Pan American or Olympic Water Polo Team.  Art and Coach Groseth hunted these guys down and invited them to the Sunday Polo sessions.  They all came! They never missed a Sunday!  Our Fenwick and Oak Park boys got literally and figuratively "schooled" every Sunday from Memorial Day to Labor Day. You look at the players in the 1986 HOF class – most of them were there.  More important than the tricks of the trade, these men passed on their passion for water polo to Coach Groseth and all of his high school players.